The DISTO E7500i is a full-featured, 660 ft. range, 1 mm accurate, laser distance meter featuring a free DISTO Sketch app running on newer tablets/phones supporting BT 4.0. The DISTO E7500i is easy to operate with an icon-based menu, user-programmable function keys, color display, and onboard help screen. Turn on the color Point finder display to see where your laser is targeted. Zoom in up to 4X if needed and start measuring instantly.
It's also dust and water jet protected in accordance with IP65 ratings so it's ready to tackle wet or dusty conditions both inside and out. Like our other E-Series DISTO models, it's the only series of laser distance meters that measure in accordance with ISO 16331-1 for distance/accuracy.
Leica Ecosystems included everything. It's packed with every function you would expect including integrated calculator, area/volume calculations, 2 and 3 point Pythagoras, stakeout, triangle area, delay timer, offset, 30 position memory, height tracking, indirect height, brass 1/4-20 mounting grommet, profile measurement, multi-function end piece with automatic detection, high visibility 4-line color illuminated display, 2 AA batteries, nylon pouch with belt loop, lanyard, quick start guide, producer certificate. The multi-function end piece allows you to measure into tight spaces. The DISTO 7500i incorporates multiple units of measure including metric, decimal values, yards, feet/inches/fractions, and inches only with fractions.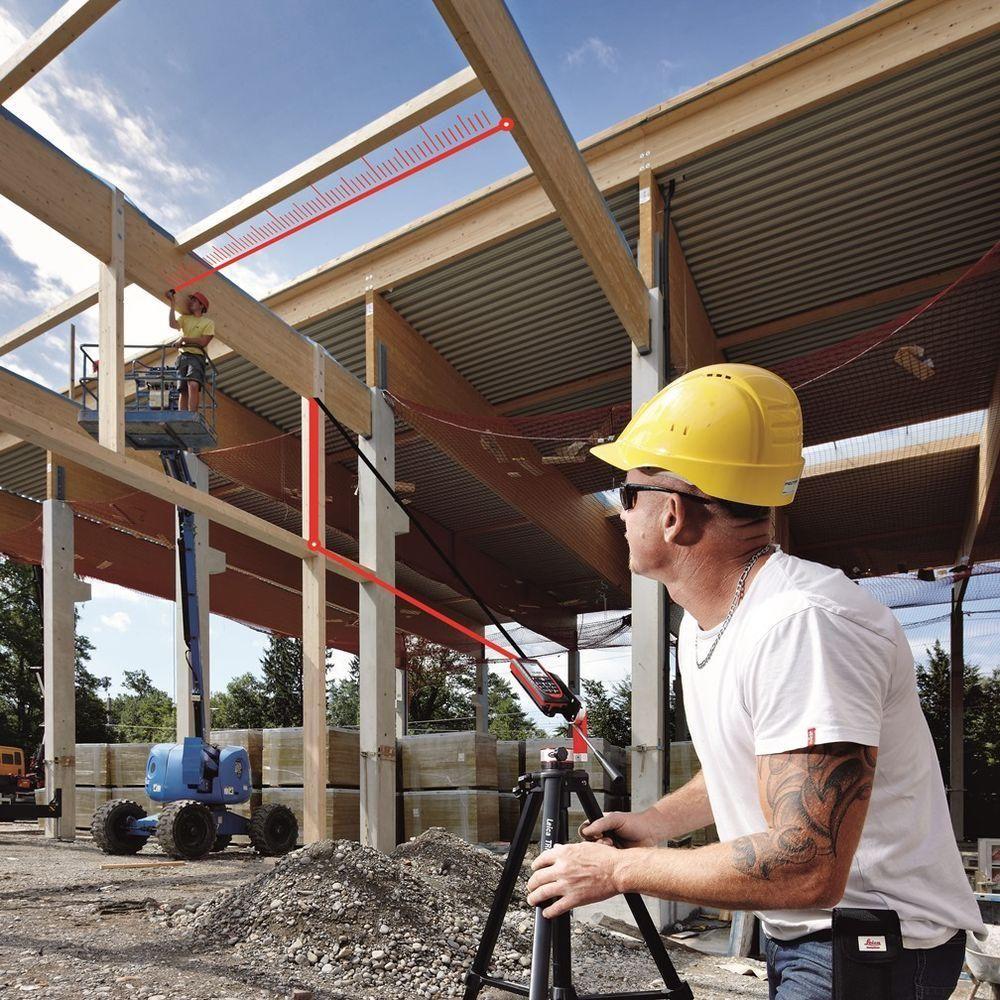 Features:
Range 660 ft., accuracy 1/16 in. per ISO 16331-1 standards
Colorpoint finder display with 4X zoom allows you to see, target, measure over long distances or in bright sunlight
360° tilt sensor is utilized to measure height values, slope, horizontal offset, or as an electronic level
The IP65 water jet and dust-tight for construction site use
Bluetooth smart with free DISTO sketch app for supported devices

3 years when registered through Leica My World