The BulletProof Stainless Steel Locking Pin is possibly the best solution for locking nearly any hitch to your vehicle receiver and for locking your dual ball to your hitch.
This locking pin is rated to the max capacity of the hitch 14,000 - 36,000lbs and offers peace of mind when leaving your vehicle unattended. The pin has a thick, lockable barrel (end-piece) that will prevent theft as well as provide a solid hold on your hitch.
The locking pin is made from stainless steel to provide maximum corrosion and rust protection. The length of the pin works with all 2", 2.5", & 3" hitch receivers. It can also be used to secure the dual ball or other BulletProof accessories into the hitch channel.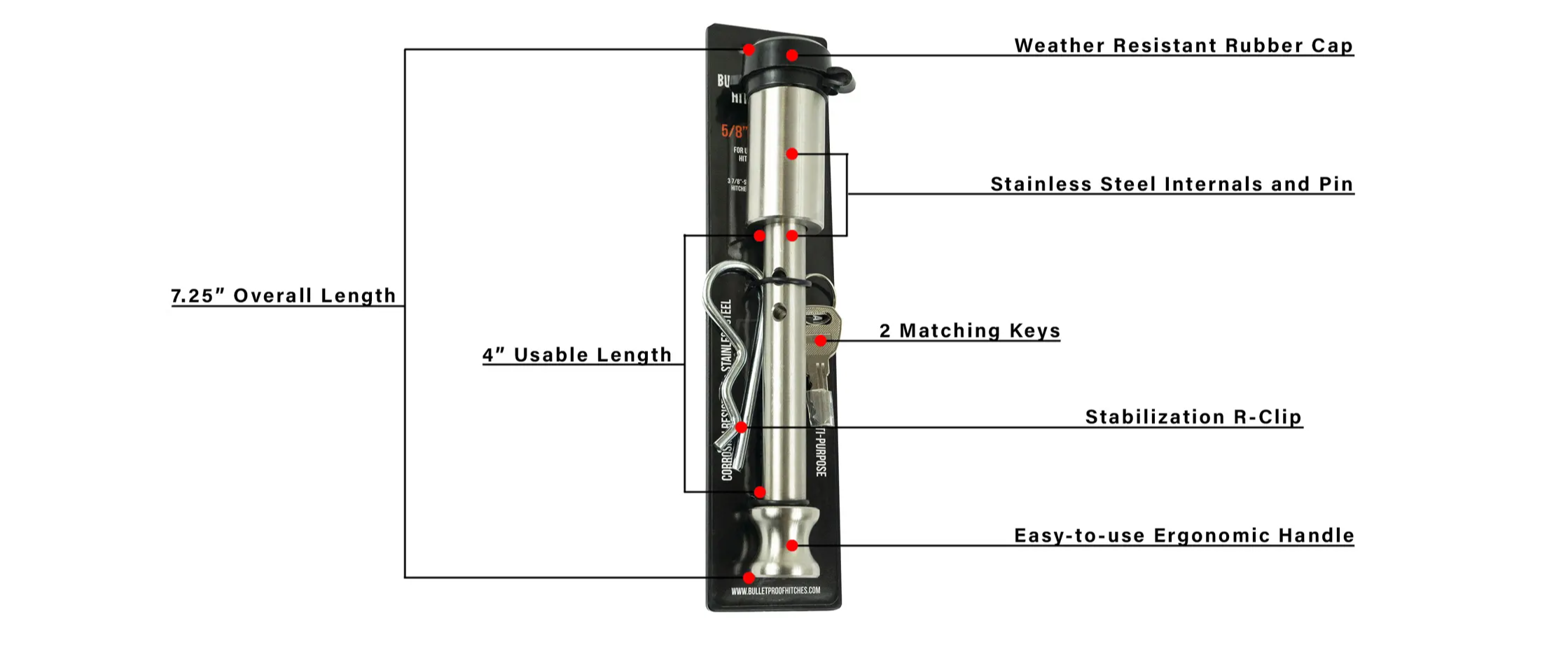 Weather Resistant Rubber Cap
Our weather-resistant rubber cap has been re-designed with thicker rubber and a tighter fit to completely seal the end of your lock and keep any dirt or water from entering the locking mechanism.
Keyed Alike
Each locking pin comes with 2 keys and all keys will be keyed alike to avoid the confusion of trying to match the right key with the right locking pin. A total of 6 keys are supplied.
Universal Fit
Our custom length is designed to fit all vehicles and trailer hitches with additional R-Clip holes along the length of the pin to help reduce movement of the pin when using with smaller receivers
This locking pin is not compatible with the BulletProof Weight Distribution Adapter